Hiking on Kythera
Because of the absence of mass tourism, combined with a wonderful variety of nature and architecture Kythera is an excellent destination for hiking holidays. Hiking on Kythera means walking on an extensive network of country roads and ancient donkey paths. You will pass by many historic villages, old churches, secluded beaches and waterfalls Meanwhile you will enjoy fantastic views of green valleys and spectacular gorges.
Traditional guesthouse Xenonas Fos ke Choros is located in the center of the island which makes it an ideal base for exploring the island on foot. From the guesthouse you can reach the starting point of your walks anywhere on the island by car in less than 30 minutes.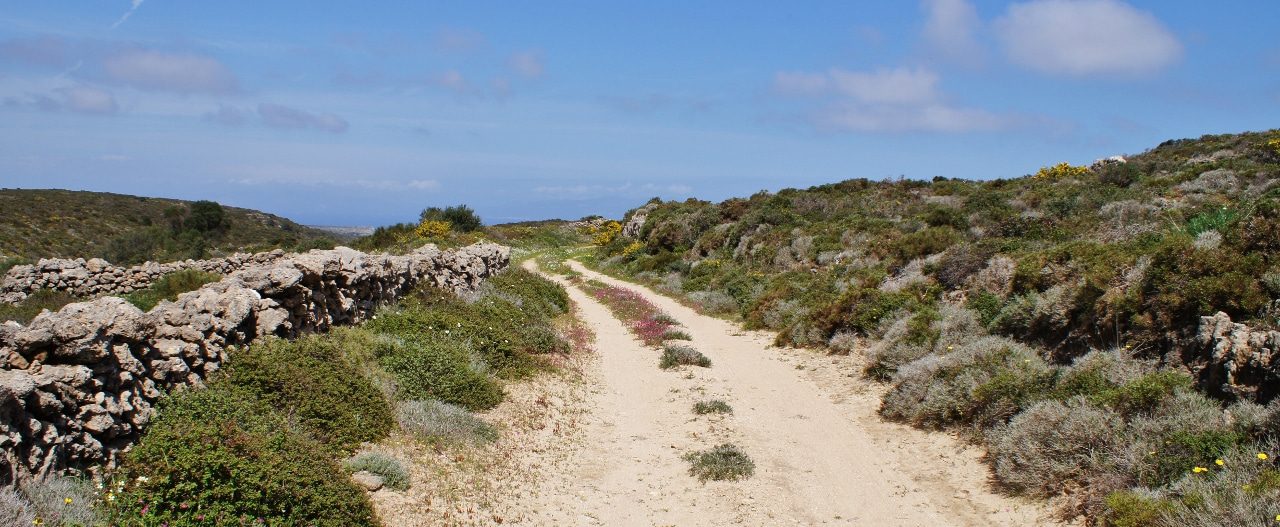 Exclusively for the guests of Xenonas Fos ke Choros who like self-guided hiking in Greece, we have 10 hikes availabe. All of them start and end at the guesthouse. The most beautiful hikes to be made in the area. They vary from short exploratory walks through historic villages to long hikes through secluded valleys.
All hikes are available in English and Dutch and are included in our information map which you will find in your room. And they are also available on GPS. An ideal way to discover the beautiful traditional heart of the island by foot in your own time, whenever you feel like it.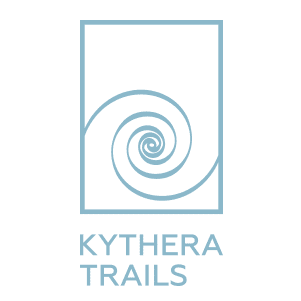 In 2011, a start was made with the 'Kythera Hiking ' project. The plan is to restore and signpost  hundreds of kilometers of the old walking trails. The project team also wants to promote sustainable tourism on the islands of Kythira and Antikythera.
Meanwhile many paths have been signposted. On the website www.kytherahiking.com (currently under construction) and on Facebook you can follow progress of the project and discover the paths.
There is a wonderful booklet available, "Kythira on foot', with 32 walks all around the island. They are mostly circular walks, with the same departure and arrival point, so you can just park your car and start hiking. The booklet is available in English but also in Italian, French, Greek and Dutch.
The price is € 12,50. It is on sale at the bookshop Βιβλιοχαρτοπολειο in Potamos (opposite of the supermarkt).