Albert & Anita
In February 2008 we, Albert (Blok, 1966) and Anita (Snippe, 1968), moved permanently from the Netherlands to the beautiful Greek island of Kythera. Eighteen months later, we opened the doors of our guesthouse for the first time.
We both had completely different jobs in the Netherlands so managing a guesthouse was a new experience for us. The great similarity between us is that our work is our hobby. Actually we got to know each other as colleagues at work, where we both managed an office for the same company. Eventually our work meetings became more and more interesting. After a few years we decided to go and live together in the centre of the city Groningen. There we bought an old warehouse and then it became clear to us that our taste in decor and sense of colour and style matched very well. We had a great time living and working in Groningen.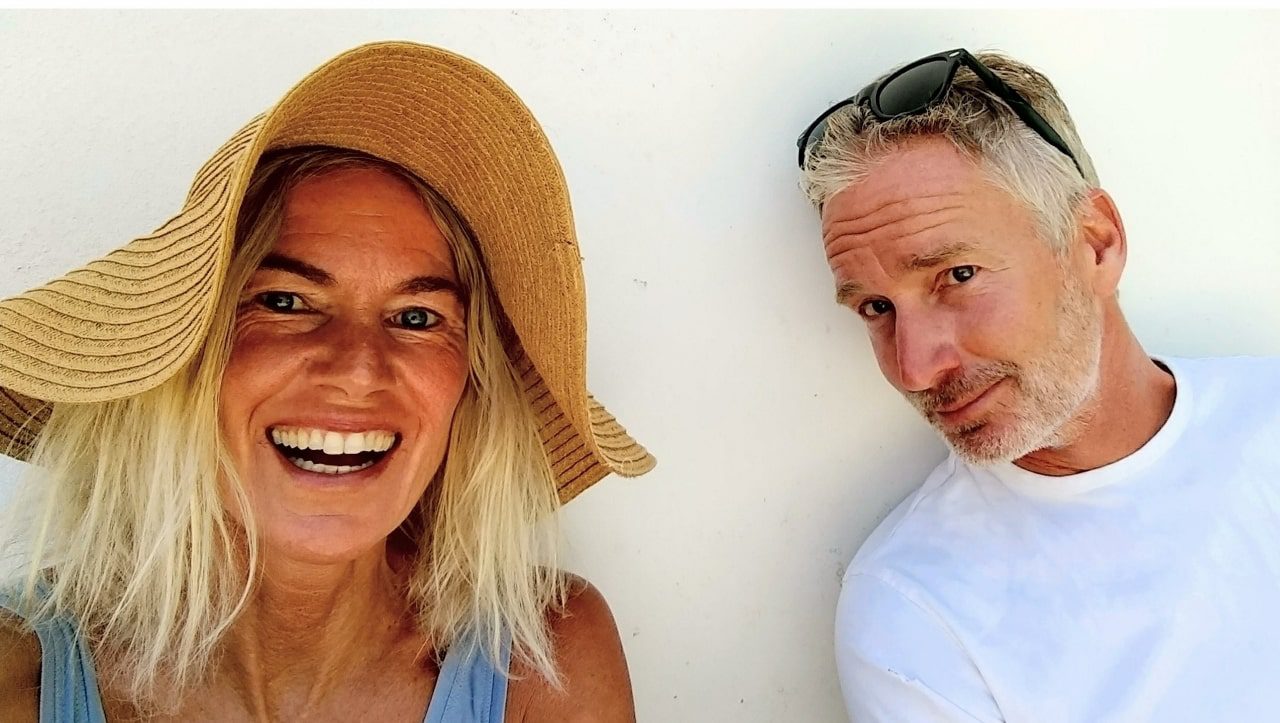 However our ultimate goal was still to start up a small business with just the two of us in the Netherlands or …. on one of the beautiful Greek islands. We discovered Kythera in 2004 and after another visit we were completely sold. Here we wanted to spent our life and start something new.
We would like to invite you to take a look at our website and our blog, so you can learn more about our life and therefore our work. For instance we learned picking olives and now produce our own olive oil, olive soap and eating olives. As real Dutch people we cycled a lot in the Netherlands but on Kythera we immediately started going for hiking and were surprised about the lush nature, the beautiful wild flowers and herbs and the old villages where time seems to have stood still.
We like to share our experiences with our guests, that's what's why we created our Special holidays.
We wish you a lot of fun while surfing through our website and if you have a question feel free to ask us.
Albert & Anita