Albert & Anita
Around 15 years ago we, Albert (Blok, 1966) and Anita (Snippe, 1968), moved permanently from the Netherlands to the beautiful Greek island of Kythira. In 2009 we opened the doors of our small Boutique hotel, Xenonas Fos ke Choros. 
We both worked in finances and real estate. We loved our jobs but our ultimate dream was to start up a small business just with the two of us in the Netherlands or maybe on one of the beautiful Greek islands.
In 2004 we discovered Kythira and after another visit we were completely sold. This was the place where we wanted to spend our life.
We explored the whole island, looking for old houses and ruins, waiting to be converted into a guesthouse. After a long search for the perfect property, we decided to build our own dream house in the traditional style of the island in Aroniadika.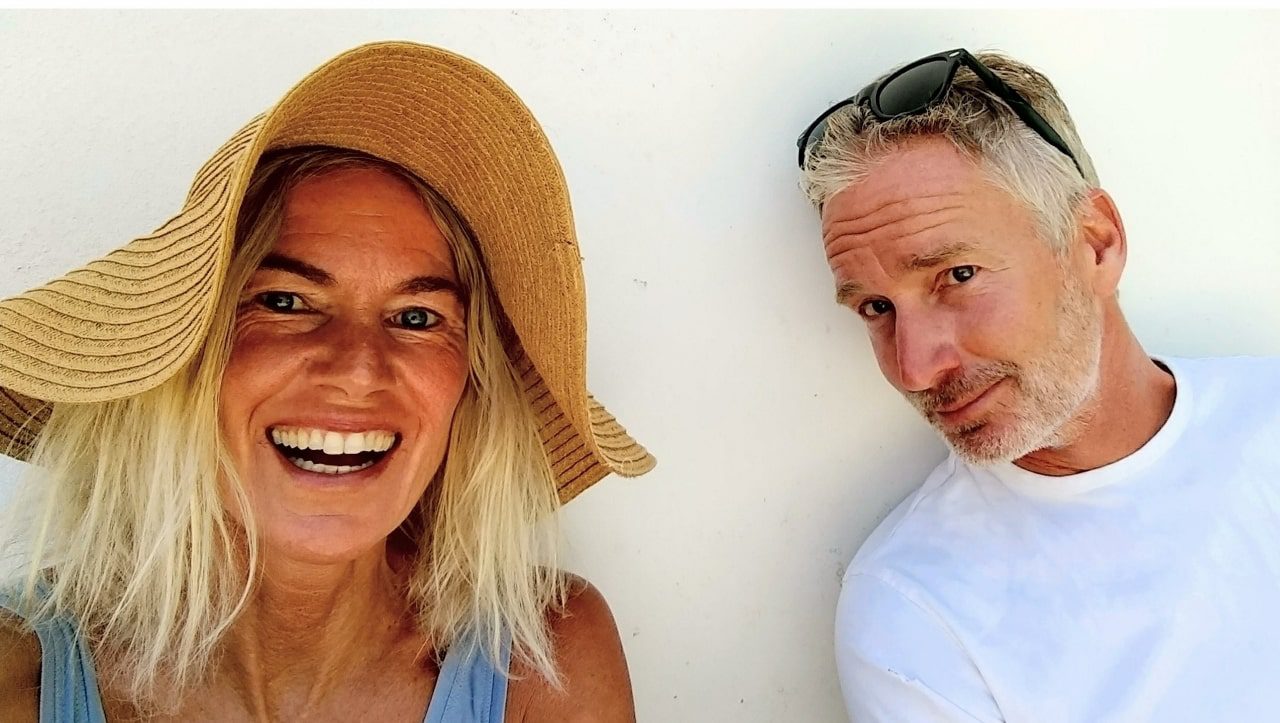 Since then Kythira and the Greek island life has never ceased to amaze us. We invite you to come to Kythira and experience this feeling. 
We like to share our experiences with our guests, that's what's why we created our Special holidays.
We wish you a lot of fun while surfing through our website and if you have a question feel free to ask us.
Albert & Anita