Aroniadika – Olive grove for sale with plan and building license € 65.000
This olive grove of 1.434 m2 with 43 mature trees and a well is located on the edge of the heritage village Aroniadika in a beautiful quiet and green environment. The plot is for sale with a plan and a license to build a 2 story stone house of about 100 m2. The permit has been issued in May 2020, so the buildingwork can start immediately.
In the basement there 2 bedrooms and a bathroom. The basement is partly build underground so the bedrooms are nice and cool in the Summer. Both bedrooms and the bathroom have windows for daylight and air. The ground floor is build as a traditional kamara (a barrel vaulted room). It consists of a livingroom with open kitchen and a traditional wooden platform which serves as a lounge area but also offers sleeping accommodation for 2 persons. 
Around the house several terraces will be build in between the olive trees and from the roof terrace you have a spectacular views all around across green valleys towards Potamos, the Peloponnese and in the Winter even the snow covered Profitis Ilias, the peak of the Taygetos Mountains. 
The house has excellent possibilities for renting it out as a luxury holiday villa against a low tax rate of 15%. 
Building project management/assistance is possible. Ask us for more information. 
Price € 65.000 (for the plot, the plan and the license. The buildingcosts are not included in the price!)
Aroniadika is conveniently located in the center of Kythera and is one of the most charming villages of the island with beautiful traditional architecture. Since a few years a big project is under way whereby most of the beautiful ruins in the village are being renovated.
The house is situated on the quiet circular road on the East side of the village. A supermarket, café and 2 restaurants are on walking distance from the property.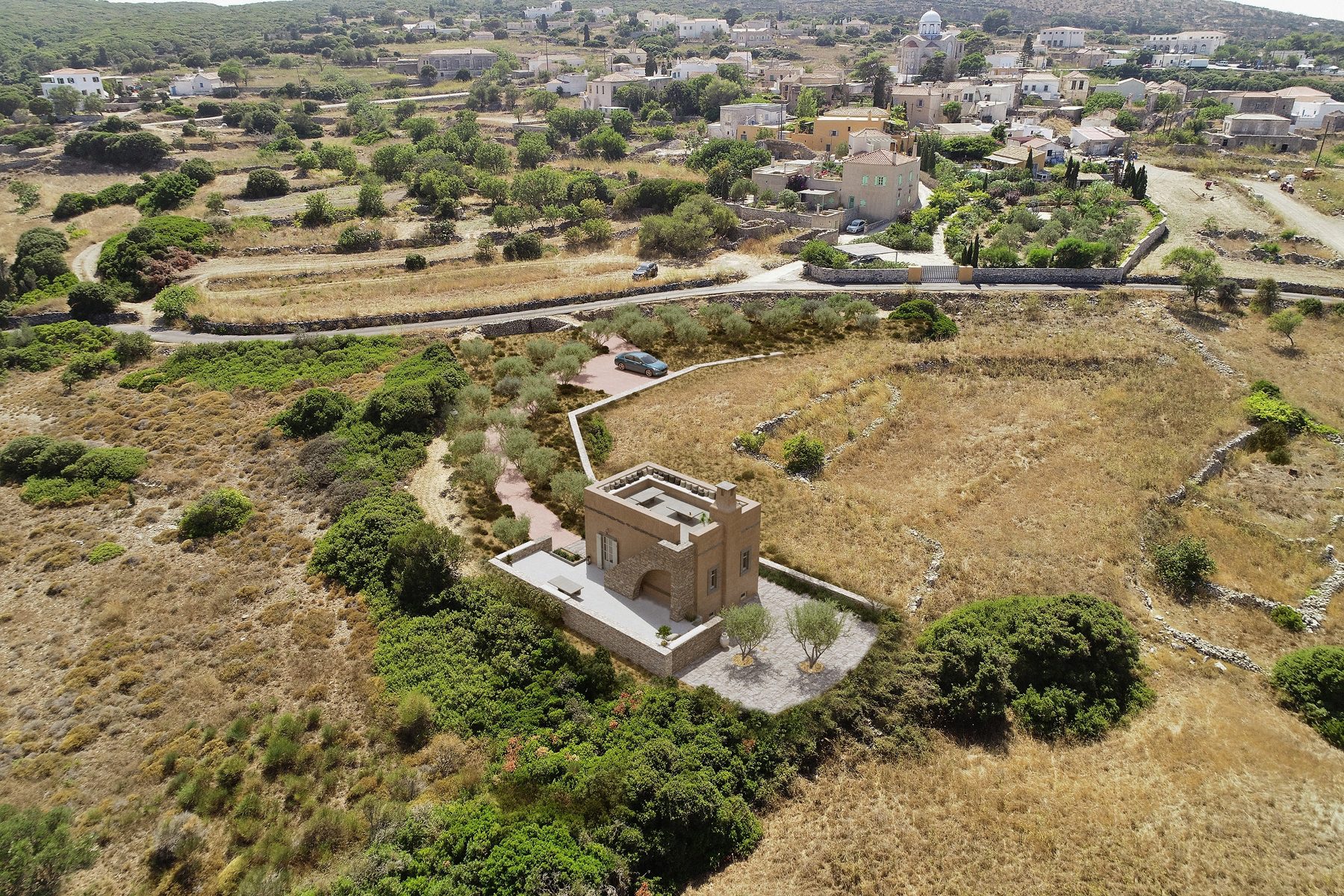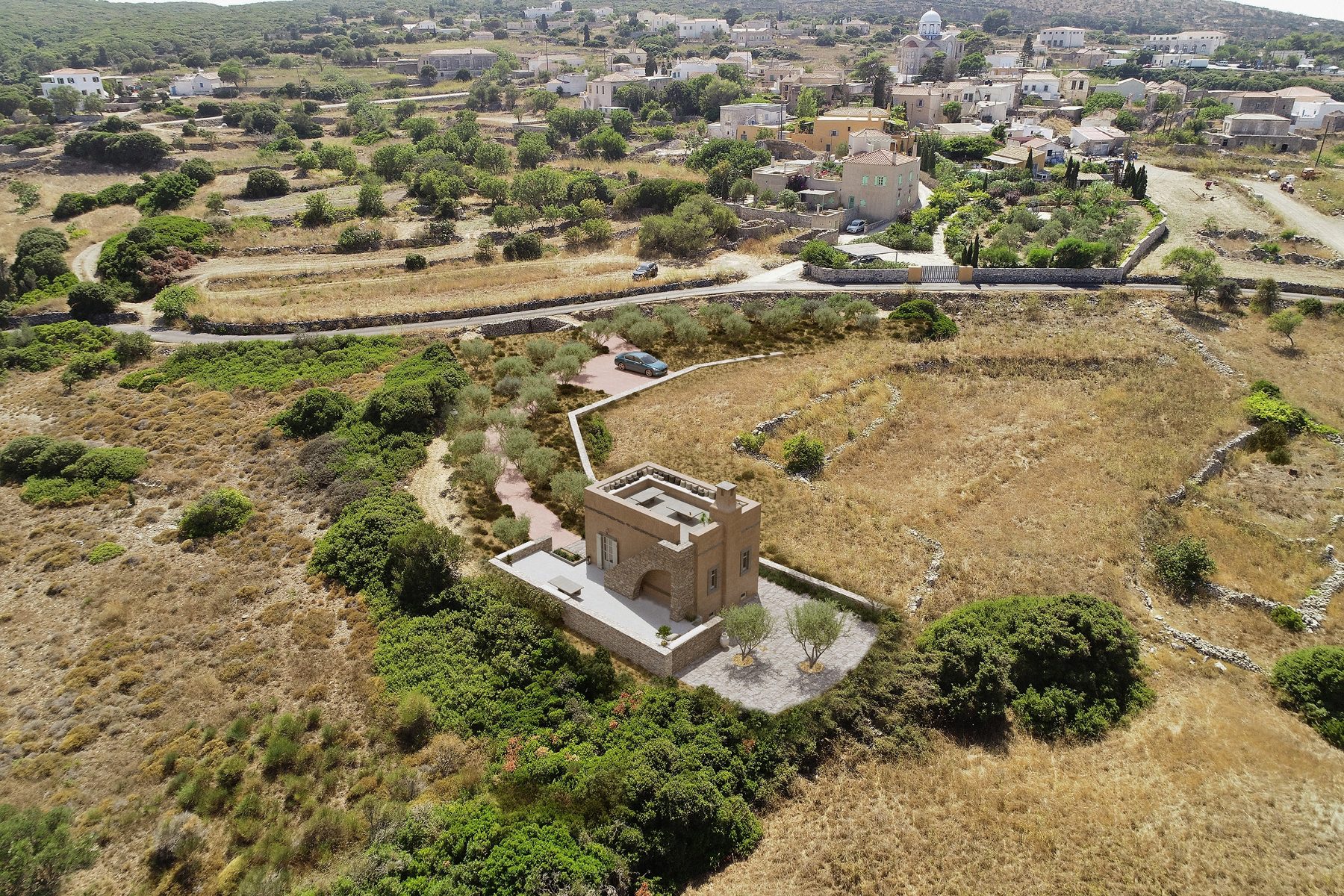 Building plans (click to enlarge)